Bio-Productions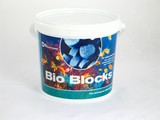 Urinal Block small BIO with lemon scent, cleans and refreshes, packed per 3 kilogram (6.61 Lbs) in a tub.
These, low-cost, handy stand-up air freshener gels unobtrusively deliver fragrance to combat bad odours and stale air, unobtrusively in smaller areas.
This affordable, handy standing air freshener gel delivers unobtrusive scent to combat bad odors and stale air, unobtrusive in smaller areas.